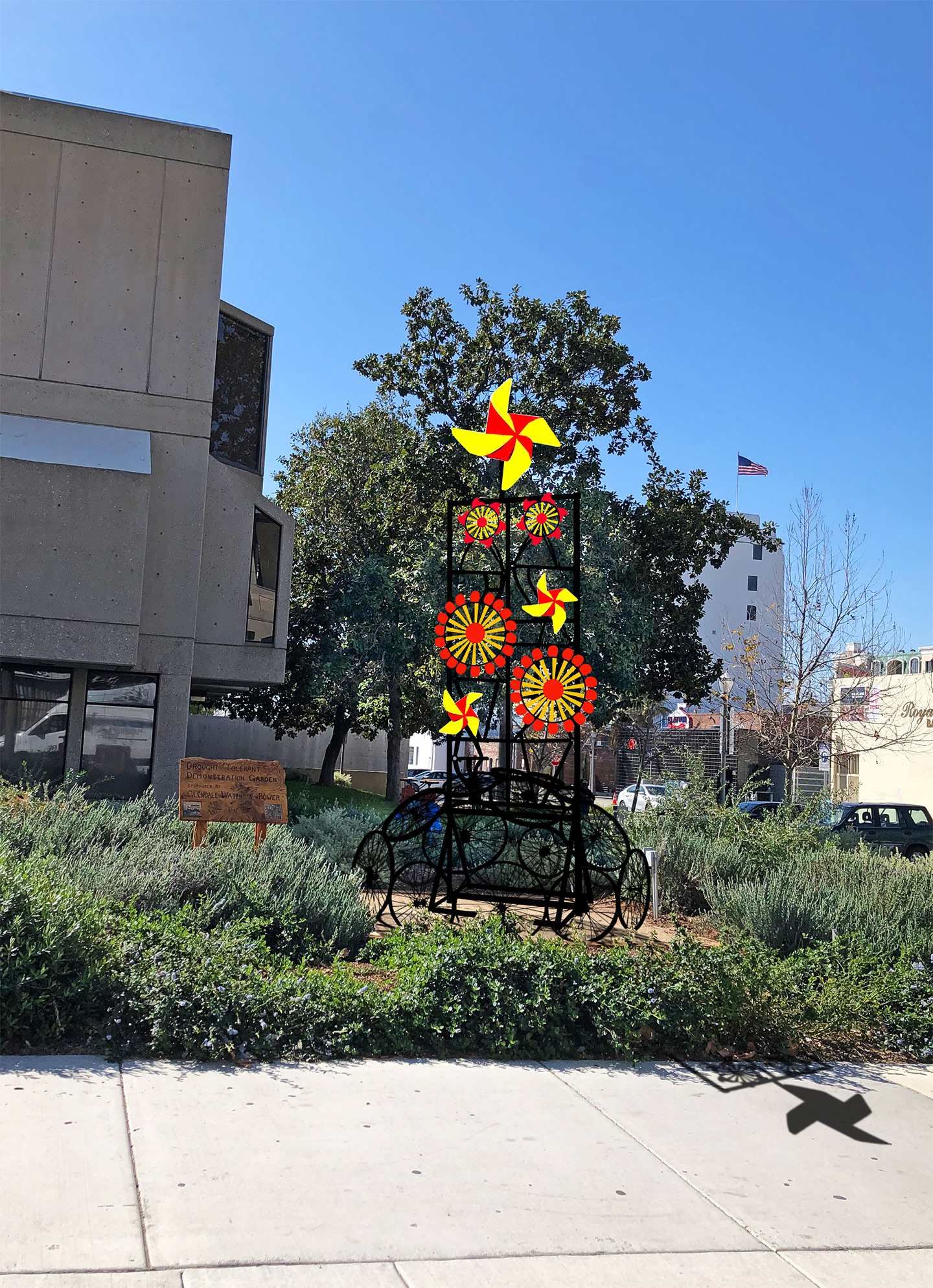 Rendering of a steel sculpture supporting 14 pinwheels and surrounded by a dome of used bicycle wheels.       To be installed in front of the Glendale Central Library in late 2021.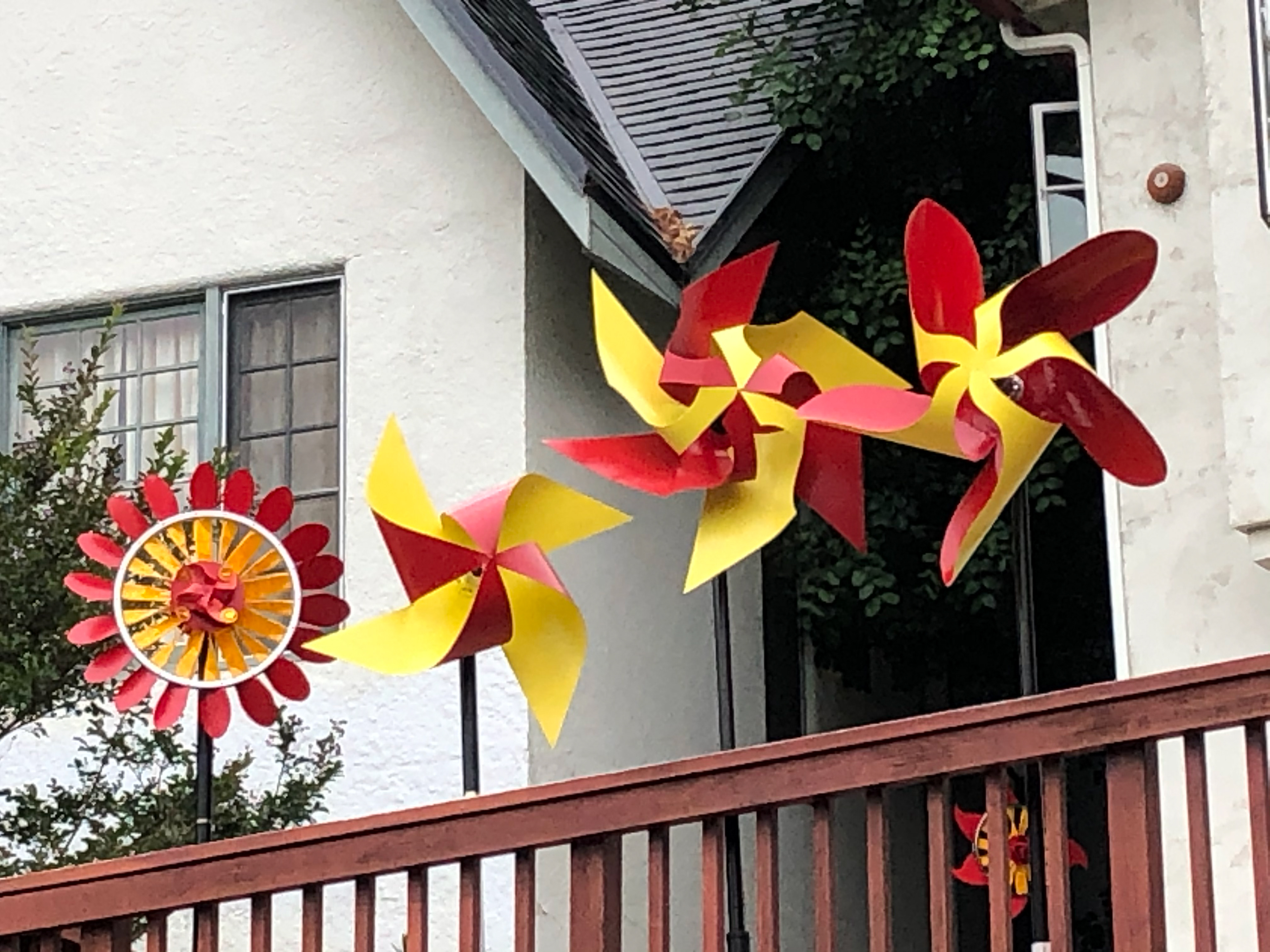 Three foot painted aluminum pinwheels mounted on trashed bicycle hubs and lamp poles.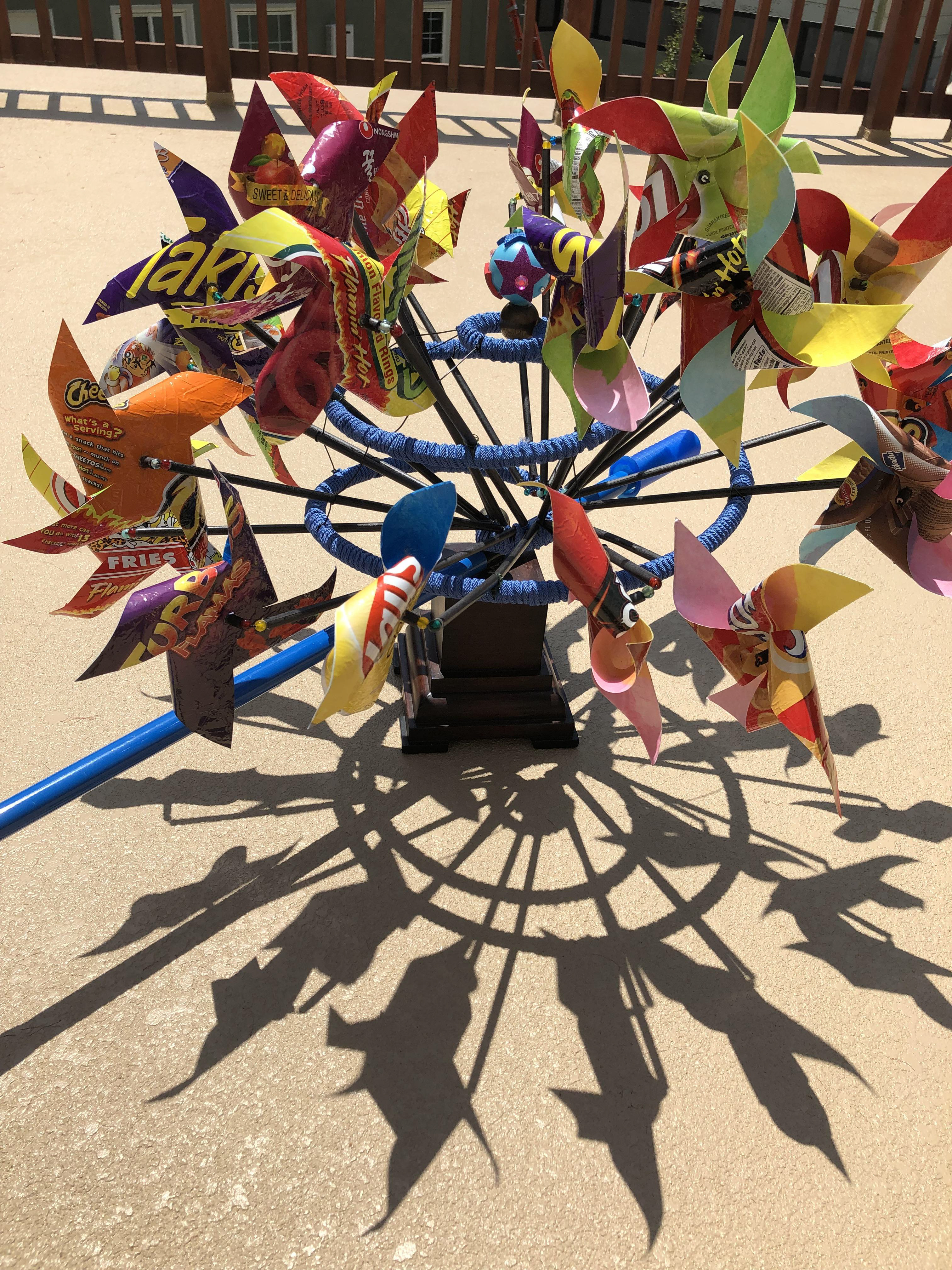 25 Pinwheels is kinetic trash sculpture of 25 pinwheels made from chip bags which are set in motion through the spin of a mop handle
25 Pinwheels  24"h x 34"w x 32"d
No End in Sight is a kinetic trash sculpture made of roadside trash and other discarded objects which have been combined and given new life through the use of motors.
No End in Sight   80"h x 60"w x 28"d