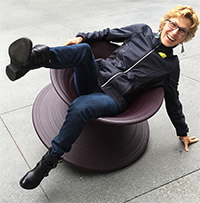 I'm fascinated by humanity's evolving relationships with the natural world; from reverent to romanticized, and from reckless to respectful.  Everyone's view of the world is shaped by their personal experience.  I am drawn to anthropomorphism as a way of expressing our shared human perspective.
I work by combining found objects, both real and digital.  I combine actual objects to create sculptural forms.  In digital art I combine bits of stock photos to create a new image.  
My digital images are derived from photography.  I usually begin an image by sampling many free stock photos which I then combine with digital drawing, painting and manipulation. Examples of sites specializing in images without copyright restrictions are
Pixabay
and
Morguefile
.
I would especially like to thank all the photographers who make their work available to the public.
 
Below are listed many stock photographs I have used in the creation of my images (links are provided where they are working).