Mysteries Untold But Not Untouched
Mixed media assemblages: digital art (giclee print on paper) mounted on canvas with paint and bits of roadside trash gathered on walks in southern California. I am drawn to anthropomorphism as a way of expressing our shared human perspective.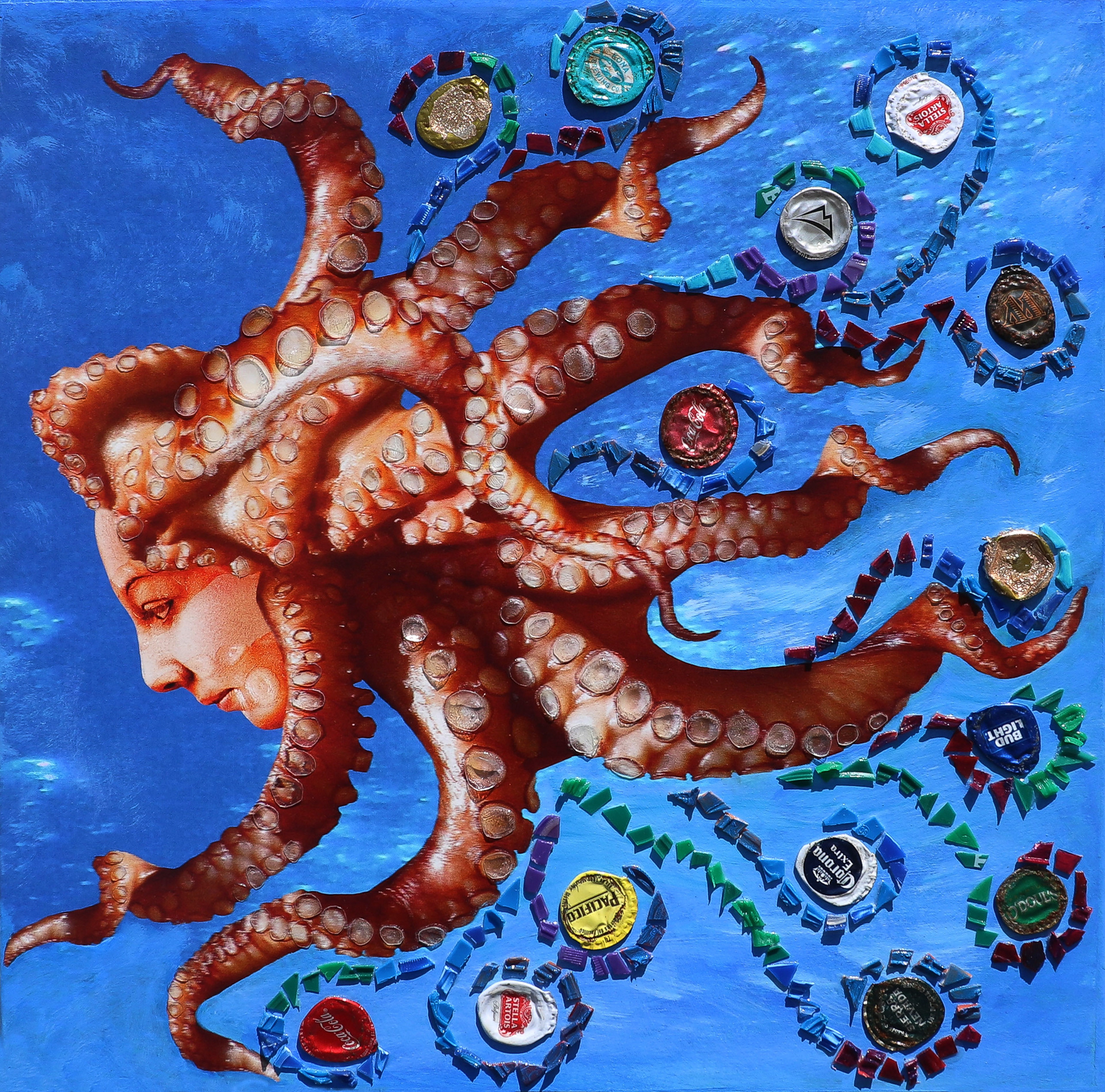 Medusa With Bottle Caps, 18" by 18"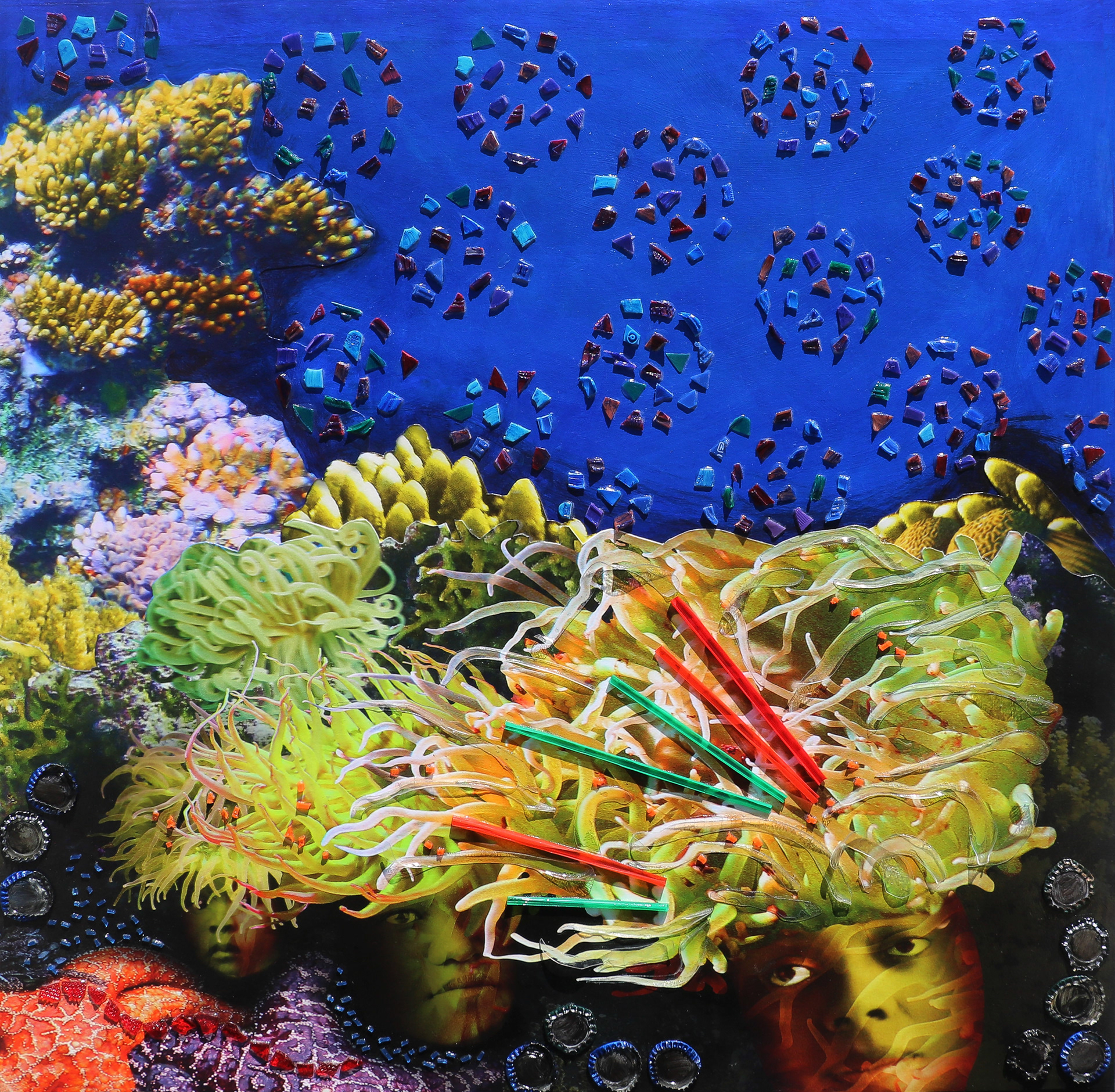 The Sirens' Song, 24" by 24"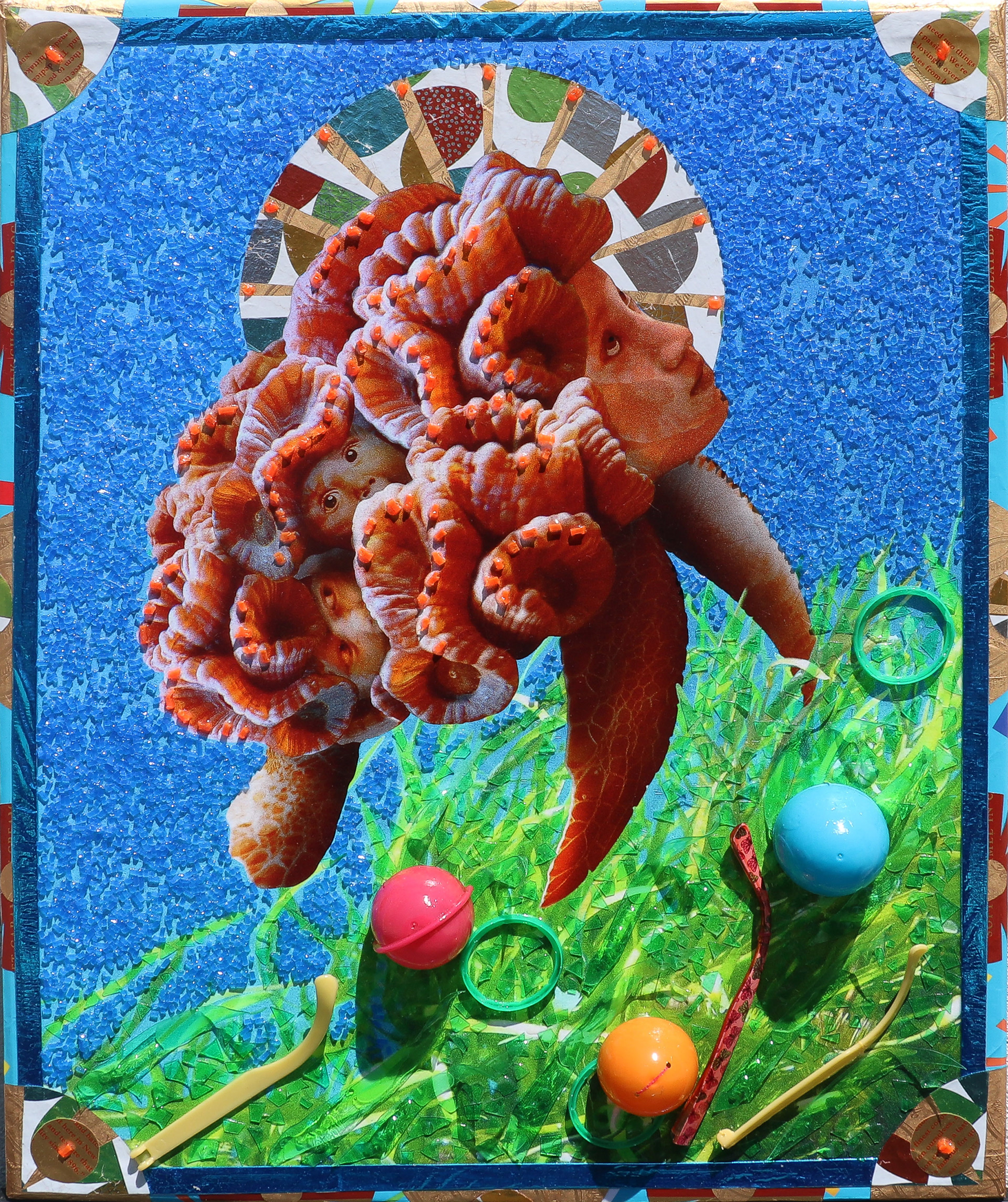 Madonna of the Tides, 16" by 20"